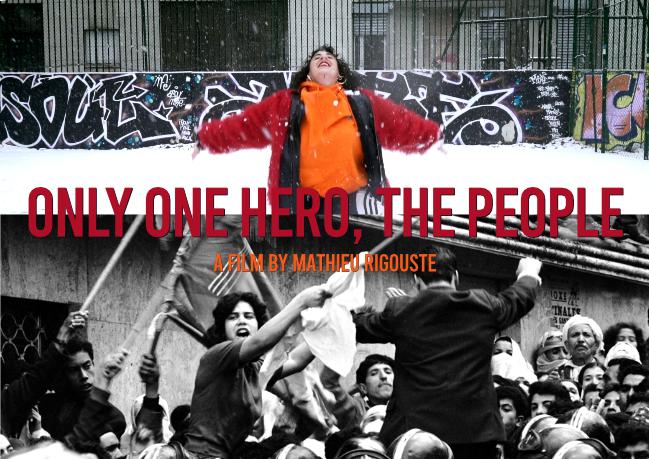 For the 60th anniversary of the uprisings of December 1960 in Algeria,
The film Only One Hero, The People (Un Seul Héros Le Peuple) by Mathieu Rigouste
is available in world exclusivity for five days
at free price (including free) from December 10 to 15, 2020.
Only One Hero the People tells the story of a successful people's uprising. In 1960, faced with militarized repression, the Algerian working classes, sometimes with women and children in the front line, emerged from the shantytowns and segregated neighborhoods. They defeat the counterinsurgency and overturn the colonial order. Here is also the story of oppressed bodies liberating themselves and dancing.
This film is the result of 7 years of independent research, it was directed and produced with self-financing. To make it exist in a very harsh context, to be able to continue doing independent research and making popular education tools, we still need your support.
Here is the film, name-your-price rate (it can be free *)
Click on « Faire un don » to obtain the password.
Only one hero, the people
English Subtitle Version
*The HelloAsso interface does not work below 1 € donation, to watch the film for free, send an email to unseulheroslepeuple@laposte.net, you will receive a code automatically!
To support the project Un Seul Héros Le Peuple (A site – a book – a film), do not hesitate to contribute to the pot on tipeee : https://fr.tipeee.com/projet-un-seul-heros-le-peuple
An article by journalist Hassina Mechaï on the film One Hero the People, for the Middle East Monitor, November 2020.
To organize screenings, live-streams or involve the director. CONTACT:
unseulheroslepeuple@riseup.net
atelier.aaefp@laposte.net